It was the night before the OJ Simpson verdict was handed down.
I may not remember all the details, but for some strange reason, I remember that one.
The Station Square restaurant where my parents undoubtedly took my sisters and me in order to avoid a major scene when they dropped the bomb was packed. Waiters were bustling around, people were dropping utensils, and at the bar a group of college age guys were cheering at some sporting event or another.
In retrospect I think I should have guessed what they were about to tell us. For about two months, there had been little signs that something was different. That something wasn't quite right.
My dad, who always traveled a great deal for work, had been traveling quite a bit more. A few times, my mom went with him, which she generally didn't do.
But it was the message on the answering machine the month before that really should have done it. It was a Sunday night. We had company for dinner and, as usual, there was talking, laughing, food and people running around everywhere. When the phone rang, no one bothered with it. Most of the people we cared about were right in our house and everyone figured if it was important, they would leave a message.
After the beep, a strong southern accent boomed through the machine.
"Hi y'all, this is Beverly Brandenburger from Jacksonville. I have the information you asked for on that house you were interested in. Give me a call when you get a chance. Bye, now."
Confused, I wondered why my parents would be interested in a house in Jackson-something when we lived in Pittsburgh. Had always lived in Pittsburgh. Would always, as far as I was concerned. I barely even knew there were other places in the world to live. My
grandparents
were all born in southwestern Pennsylvania, for god's sake. I certainly didn't know anything about any place where someone with an accent like that would live.
I pondered it for a little while, but by the end of the night the call slipped out of my mind, and all was as it should be.
Until the restaurant.
It was unusual for us to go out on a weeknight, but when we were growing up, once in awhile my parents would surprise us with nighttime adventures. A summer evening trip to the amusement park, homemade chicken nuggets and french fries for dinner, and popcorn and a movie on TV long after we should have been asleep were all a part of what was a fun and pretty idyllic childhood. So dinner out on a weeknight, while rare, was not unheard of.
But it wasn't one of those fun and exciting childhood nights. Even at age twelve, I knew it almost as soon as we sat down at the table. The waitress had just delivered our drinks when my mom took my hand, and my dad started to talk.
"Girls, we're moving to Florida."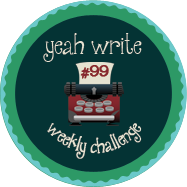 *The move was for business reasons, and after thirteen years in Jacksonville, almost four years ago my parents moved back to Pittsburgh and are now happily ensconced in the city of all of our childhoods. And all is as it should be in the Brinn family.